Press
Please contact us at pr@helenkontouris.com if we can assist with supplying more information like press releases, high res images, interview or exclusive images – we would love to hear from you
About Helen Kontouris Design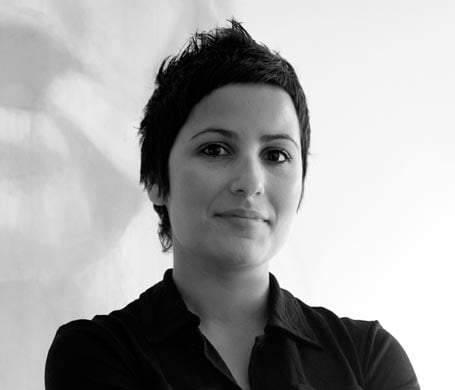 Kontouris is inspired by her observation of everyday experiences, of people's interaction with objects, and the fresh perspectives gained from travel, which shapes and informs her work. Renowned for her use of contrasting materials, Kontouris' work has often been described as feminine and sculptural. Her products invite exploration & an intimate and sensory engagement beyond their immediacy.
We live & breathe a culture of dreams, process & creativity. Our approach to each project is an opportunity to discover, learn, evolve, simplify, interpret, innovate and create. Strong creative partnerships are formed through our commitment, value, contribution & growth of our clients businesses. Our role as designer is not to give you the safe or predictable result. We sometimes challenge & redefine the project to enable us to explore the possibilities we strongly believe in, whilst always respecting the client's decision. We believe ecology in design today, rests on the role of the designer as cultural architect, creating products with clear purpose, intelligent material appropriateness & function that arrest you with their beauty & promote a movement 'against throwawayism'.
The Back Story
Establishing Helen Kontouris Design in 2001, Kontouris has collaborated with a many international clients, including Alessi (Italy), De Padova (Italy) Schiavello (Australia), Kundalini (Italy), Manufacturas Celda (Spain) Ritzenhoff (Germany), Stylecraft (Australia) & Space Furniture (Australia) to name a few.

In 2010 her La La Lamp was selected to be included in the Permanent collection of Fondazione Cosmit Eventi Permanent Collection in Italy.
What The Media Says
Our studio's work has been widely published in over 350+ publications. We are proud that others have found our work as interesting and exciting as us! Here some nice words from people that we look up to.
"Ross Lovegrove once said that the difference between art and design is that art is unexpected and design is expected. He's right, but Helen Kontouris's designs give something 'expected' with an artful twist, and that's what differentiates the world's best designers"
- Urbis Magazine

"101 chair - The careful design, a marriage of clever engineering and deft intuition about comfort, has made what might have been a cold manufacturing exercise into a pleasant surprise – a giant piece of tomato fettuccine, suspended mid-twist.
– Sydney Morning Herald

"Australian designer Helen Kontouris, whose bolds concepts caused furniture critics to sit up at the Milan Furniture Fair."
- The Robb Report

"101 Chair - like open origami"
- Vogue Italia
Partners
We partner with brands and clients from all around the globe to create successful outcomes.
Awards & Recognition
Finalist - InStyle Magazine "Women of Style Awards" 2013 in the category of Design (Australia)
Winner - IDEA 'Designer of The Year; People's Choice Award' 2012 (Australia)

Urbis Magazine 'Best of The Best' for Design – 2012 (New Zealand)

Indesign Design Luminary 2011 - For contribution to Australian Design (Australia)
WISH magazine 'Next Generation Industrial Design Leader' 2011 (Australia)
Winner - HACCI 'Young Achiever Award' 2010 (Australia)

Winner - Platinum ADEX Award 'Best Product' 2010 (USA)

Winner - IDEA 'Designer of The Year; People's Choice Award' 2009 (Australia)
Winner - IDEA 'Best Product' Award 2009 (Australia)
Finalist - 'Brit Insurance Designs of the Year', Top 100 (London) 2009
Finalist - IDEA Awards – 'Best Sustainable Product' 2009 (Australia)
Finalist - 'Cicely & Colin Rigg Award' 2009 (Australia)


2015 – Helen Kontouris solo exhibition – Design Tasmania (Australia)
2014 – Women In Design (Australia)
2013/14 – Melbourne Now – National Gallery of Victoria (Australia)
2012 – Museo Della Casa Brasiliana, (Basil, South America)
2012 – Teatro dell'Arte-Triennale di Milano (Italy)
2012 – Saturday In Design – Stylecraft, (Melbourne, Australia)
2012 – Saturday In Design – Space Furniture, (Melbourne, Australia)
2012 – Brisbane In Design – Space Furniture, (Brisbane, Australia)
2012 – Teatro dell'Arte-Triennale di Milano (Design Dance), (Milan Italy)
2012 – Saturday In Design – Stylecraft, (Melbourne, Australia)
2012 – Saturday In Design – Space Furniture, (Melbourne, Australia)
2012 – Brisbane In Design – Space Furniture, (Brisbane, Australia)
2012 – Teatro dell'Arte-Triennale di Milano (Design Dance), (Milan Italy)
2011 – How We Create (Sydney, Australia)
2011 – AU.THENTIC – Real Authentic Creativity (Sydney, Australia)
2011 – How We Create (Sydney, Australia)
2011 – AU.THENTIC – Real Authentic Creativity (Sydney, Australia)
2011 – How We Create (Sydney, Australia)
2011 – AU.THENTIC – Real Authentic Creativity (Sydney, Australia)
2011 – Fondazione Cosmit Eventi (Italy)
2010 – How We Create (Australia)
2010 – Bombay Sapphire – Silk Road (Australia)
2010 – London Design Museum (London)
2009 – Bombay Sapphire - Establishment hotel (Australia)
2009 – Schiavello - Saturday In Design (Australia)
2009 – Salone del Mobile (Italy)
2009 – Objects as artefacts (Australia)
2009 – Cicely & Collin Rigg Design Award, NGV, (Australia)
2009 – 'Fondazione Cosmit Eventi Permanent Collection' (Italy)
2008 – Design Tide (Tokyo)
2008 – Schiavello - Saturday In Design (Australia)
2008 – Salone del Mobile (Italy)
2007 – Schiavello- Saturday In Design (Australia)
2007 – 'A Dream Come True - Salone Satellite Projects: From Inception to Production' Milan furniture Fair (Italy)
2006 – Object Gallery (Australia)
2006 – Meile Showroom - Saturday In Design (Australia)
2006 – National Design Centre (Australia)
2006 – Melbourne Museum (Australia)
2006 – Object Gallery (Australia)
2005 – Schiavello- Saturday in Design (Australia)
2005 – Milan Furniture Fair - Euroluce (Italy)
2004 – Corporate Culture - Saturday in Design (Australia)
2004 – Milan Furniture Fair - Salone Satellite (Italy)
2003 – Milan Furniture Fair - Salone Satellite (Italy)
2003 – Melbourne Museum - Hybrid Objects (Australia)
2002 – Tokyo Designers Block - Hybrid Objects (Japan)
For further press enquiries, high res images
or to learn more please contact:
Email: pr@helenkontouris.com