Transmogrify
Limited Editions
Transmogrify results from Helen Kontouris' 101 chair designed in 2002 and once described as a 'long piece of fettuccini suspended mid twist' by a journalist. Transmogrify, translated to mean "to transform", draws on innovation and tradition to express a new visual language and rework of the original 101 chair. An exploration of exquisite limited edition yellow leather pieces with varying textures resembling cut fettuccini suspended delicately and sewn in a contrasting blue stitch onto a Danish textile and attached to the frame.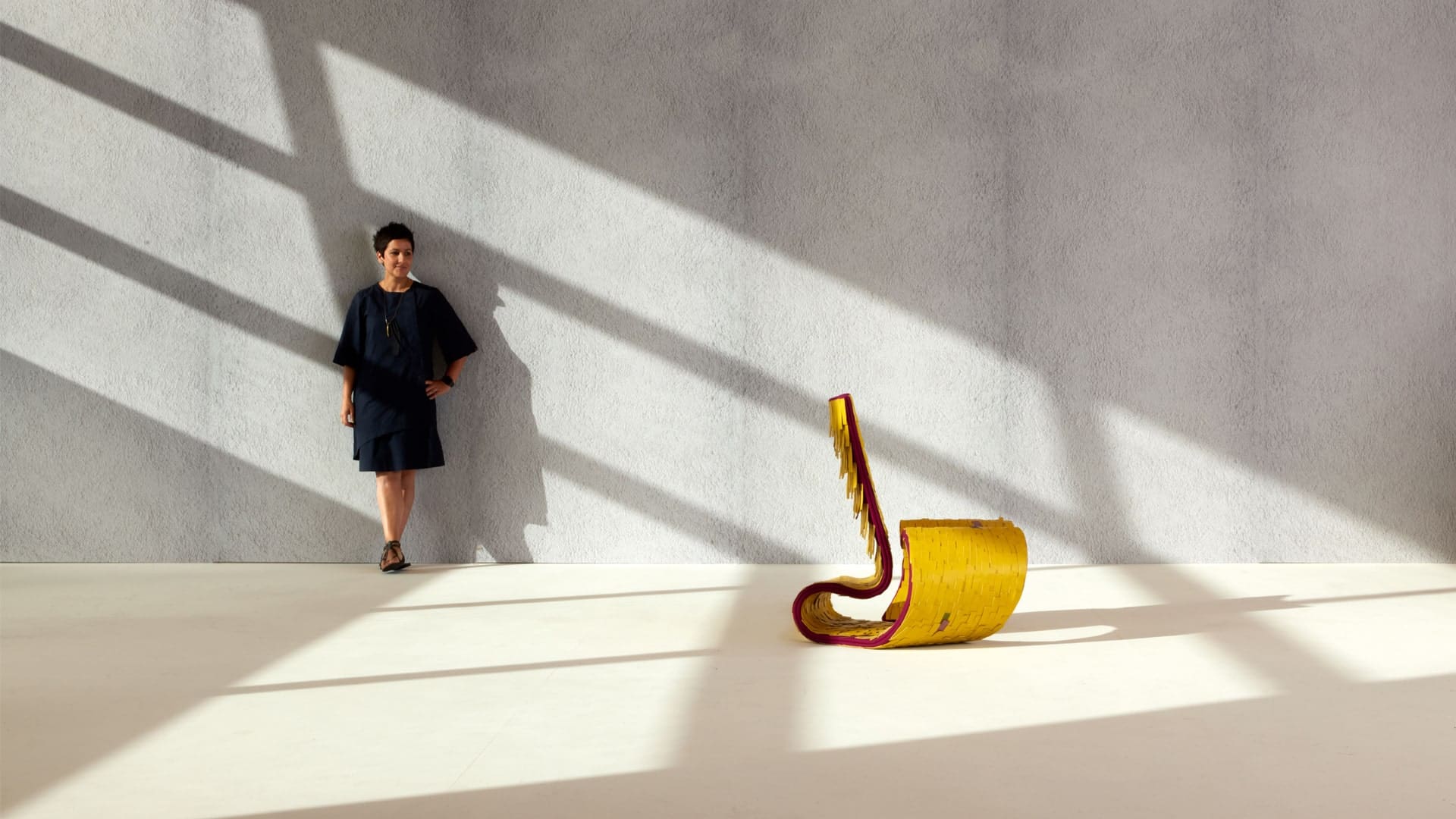 View this one-off piece at Melbourne Design Fair 16—20 March. Book your tickets here: https://designweek.melbourne/program/melbourne-design-fair/
A key event within Melbourne Design Week 2022, the Fair, will occur over 5 days, 16-20 March, at Warehouse 16. 28 Duke Street, Abbotsford, Melbourne.
The inaugural Melbourne Design Fair will offer an unrivalled moment to purchase, explore and contemplate the creativity of Australian designers whose functional objects delight, challenge and inspire us to think differently about the rituals of everyday life and the ideas, and the materials and making they employ.⁠
⁠
Melbourne Design Fair is an initiative of the National Gallery of Victoria ⁠delivered in collaboration with the Melbourne Art Foundation.⁠
Melbourne Design Fair is part of Melbourne Design Week, an initiative of the Victorian Government.⁠